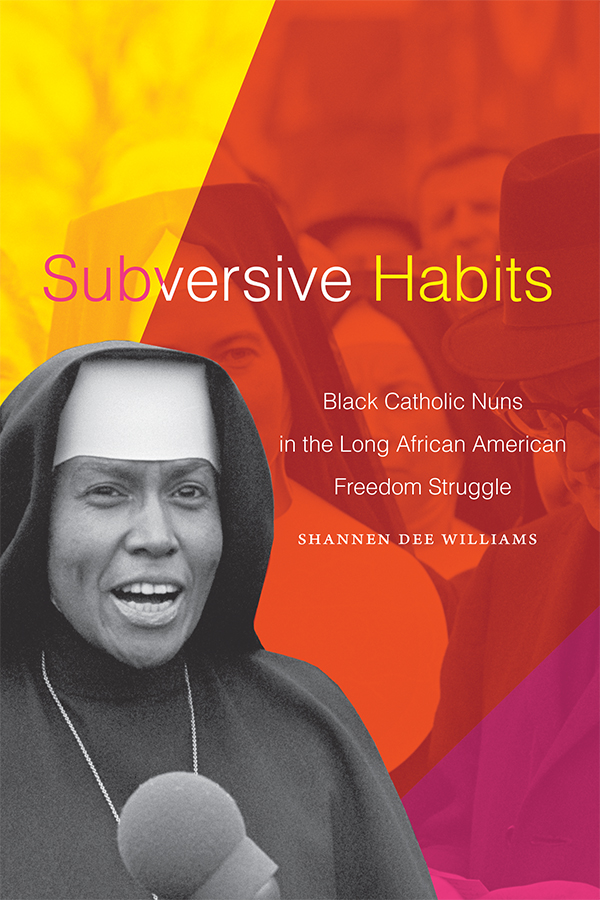 CHSWPA: SPONSOR OF JUNE 11 BOOK LAUNCH OF THE LONG AWAITED PUBLICATION OF SUBVERSIVE HABITS
The Catholic Historical Society of Western Pennsylvania has become a sponsor of the upcoming launch of the book Subversive Habits: Black Catholic Nuns in the Long African American Freedom Struggle by Shannen Dee Williams, Ph.D. In this book, the author provides the first full history of Black Catholic nuns in the United States.
In 1968, the National Black Sisters' Conference was founded in Pittsburgh under the direction of Sister Martin de Porres Grey, RSM (today, Patricia Grey, Ph.D.), who was the Pittsburgh Sisters of Mercy's first Black sister. In her book, Williams delves into Grey's story along with narratives of other Black sisters across the United States.
The Sisters of St. Joseph of Baden and Duquesne University are co-hosts of this program. CHSWPA is honored to help make this event possible with our sponsorship.
Learn more!